With the advent of smart kitchens, there are quite a few electric appliances for kitchen that have become inevitable. While cooking at home is fun but without some modern appliances, it can be really stressful and tricky. 
Especially, in an Indian kitchen, electric appliances become a big need. There is a lot of frying, grinding, mixing, and roasting and all of that requires a series of appliances. Therefore, in this article, we walk you through the top 10 appliances you must have in your kitchen to keep it clean and fresh. 
Best Electric Appliances for Kitchens 
Juicer Mixer Grinder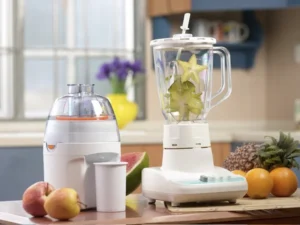 From grinding spices to mixing cake batters to juicing fruits, your kitchen needs a mixer grinder that bails you out of that. So, a juicer mixer grinder becomes an unspoken necessity for your kitchen. 
These mixer grinders come in all shapes, sizes, colours, and price ranges. The usual product that costs an average of ₹ 4000 can be suitable for a regular use. Don't let your kitchen stress get to you, get a mixer grinder today. 
Electric Chimneys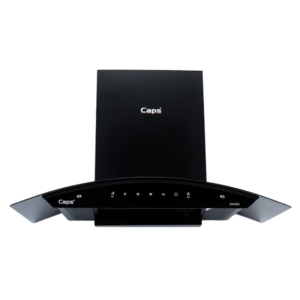 Believe it or not, a little bit of smoke in your kitchen can go a long way to ruin your cooking experience. That is why an electric chimney becomes an absolutely unavoidable kitchen appliance. 
Apparently, these modern kitchen chimneys come in different shapes and sizes and vary based on brand value and suction capacity. They work a great deal to keep your kitchen fresh and clean. 
Caps India deals in top quality kitchen chimneys that can give your cooking space a great makeover. Find out more about them with us!
Rice Cooker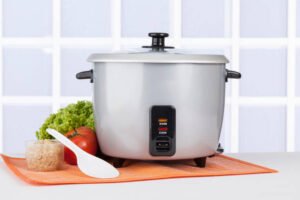 One of the most used electric appliances for kitchens, rice cookers make a great choice for families that eat a lot of rice. These make it simpler and easier for everyone to cook a perfectly hot plate of rice every time they get a craving. 
There are multiple variants available of a rice cookers. Also, there are various well-recognised brands that you can choose from. 
Microwave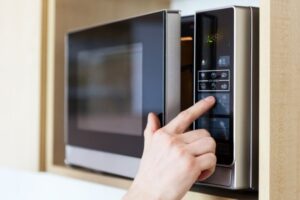 Some people think having a microwave in their kitchen can help only reheat their food. In fact, it can help you bake, roast, and grill as well. 
Ovens and microwaves have become an important part of most kitchens. They are used for everything from reheating food to making cakes. Ovens also help heat food more quickly and effectively. In just a few minutes, they can boil vegetables, steam them, or heat up leftovers.
Toasters
The appliance has the potential to become your closest friend in the morning! It makes everything you do much simpler. Bread may be conveniently warmed or grilled using this device in a matter of minutes. 
Coffee Makers
What if you could easily brew a hot cup of coffee at home? A coffee maker is a need in any home kitchen. Unlike other kitchen items, coffee makers are kept outside the kitchen. Besides, different coffee makers use different ways to make coffee, which affects how the coffee tastes in the end.
The price of a coffee maker in India can start from Rupees 3000 and go up to 15000 and above. But, no matter the price, this appliance can become a great asset in your kitchen. 
Electric Kettle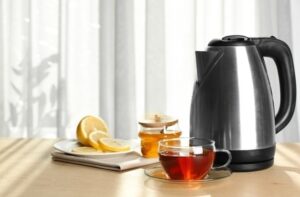 If you can't start your day without a hot cup of coffee or tea, this is one of the best kitchen tools to add. A lot faster than a gas stove, an electric kettle can heat water to any temperature you want.
A kettle is also used for more than just making tea and coffee. It can also make soups, heat pasta, make noodles, and do much more!
Wrapping Up
When renovating your cooking space, having some electric appliances for kitchen can always prove to be great. They can reduce your cooking stress amazingly and help you get better at the cooking part. Hence, they also enable you to prepare dishes of various types within minutes. So, get your set of kitchen appliances today! 
Also Read: Smart Kitchen Trends to look out for in 2023